Our Portfolio
Welcome to the Code Works Portfolio. Here you'll find some of our latest works and goodies. Some of our clients are big and have lots of needs, and some of our clients are mom and pop shops looking to grow their business. You'll probably fit somewhere in between, but no matter the size of the project, we're there for you. Take a look through some of our work, and please, don't touch the railing, it's fresh paint.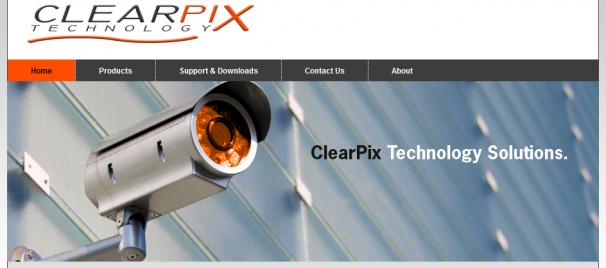 Services Provided: dynamic admin panel, design, custom programming
"The best in manufacturing and distribution of Megapixel Cameras"
Rather it's at home, the office or out and about there is a good chance they've been watching. ClearPix that is. ClearPix Technology is a company specializing in the manufacturing and distribution of IP Megapixel Cameras, Servers and Software. With cameras installed around the world ClearPix Technology is quickly becoming a leader in the security industry. All ClearPix servers are made with the highest quality components, ClearPix software is easy to use and navigate. Very versatile and user friendly, ClearPix is a powerful and an affordable solution to all your integrated security solutions.

What do our clients say?

Working with Code Works the last couple of years has been phenomenal! The work has been top quality and I've always had great service and ease getting ahold of their guys if I needed something. Definitely a company I'm glad I found, and I will continue to use their services for my upcoming projects and any work I need done in the future!

-Adam J